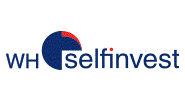 Web developer/web designer (m/f) - Développeur web/infographiste (h/f) - Luxembourg - WH Selfinvest
Strassen, Luxembourg 1445
WH SelfInvest S.A. is an independent securities broker which provides clients with high-speed direct access to the world's most important capital markets. WH SelfInvest serves active retail investors and medium-sized financial institutions in 28 different countries. The company has offices in Luxembourg, Belgium, France, Germany, Switzerland and the Netherlands.
We wish to strengthen our IT team in Luxembourg as soon as possible by hiring a
Web developer (m/f)
JOB
Develop and update websites and web applications
Build components and functionality for our services
Maintain and implement content on our Drupal / PHP based platforms with high attention to detail
Solve complex design problems with simple solutions for mobile and web
Anticipate and answer users' needs
Design engaging visuals for ads, websites and banners
SKILLS
HTML, CSS, jQuery, PHP
Drupal is a plus
Experience in media queries and mobile first approach
Good knowledge of the Adobe Suite (Photoshop and Dreamweaver)
English is mandatory, French and/or German are definitely an asset
Excellent organization and communication skills with multi-tasking capabilities
Must work well independently and in a team environment when necessary
Shows interest in keeping up to date on the latest web trends, techniques and technologies
Technical and language skills will be tested.
To apply for this opportunity, please submit your resume with a portfolio to job@whselfinvest.com.