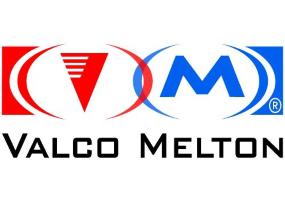 Technicien Itinérant (H/F) - Valco Melton
Lyon, Auvergne-Rhône-Alpes 69002
Reporting to the Service Manager, the Field Service Technician performs service, installation, and repair of mechanical and electrical glue systems and vision equipment at customer locations. The Service Technician will also advise and train customer personnel in the operation and maintenance of Valco Melton's equipment.

This position will be working from a home office with support from the company's international sales/service network. Approximately 75% of technician's time will be spent traveling to and working at external client sites.

Note: Applicants are not required to live in a specific area of France but must be able to travel regularly throughout the country.

Specific Responsibilities:


Provide service and customer support during field visits or dispatches.
Manage all on-site installation, repair, maintenance and test tasks.
Diagnose errors or technical problems and determine proper solutions.
Produce timely and detailed service reports.
Follow all company's filed procedures and protocols.
Cooperate with technical team and share information across the organization.
Comprehend customer requirements and make appropriate recommendations/briefings.
Build positive relationships with customers through high-quality work and winning customer service attitude.


Minimum Qualifications:


At least 1 year of relevant experience in field service.
Ability to troubleshoot, test, repair, and service technical equipment.
Working knowledge of electrical and pneumatic control technology.
Ability to work flexible hours and adapt to changing work schedules.
Ability to remain calm and customer-oriented under heavy workload.
Must be able to communicate in English with international colleagues.
Ability to lift loads of ~50 pounds.


Preferred Competencies:


Knowledge of single- and three-phase power connections.
Ability to navigate/program PLC/CNC equipment.