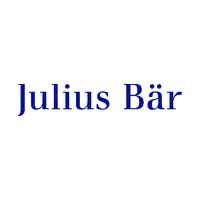 Siron Application Engineer - IT Service Owner (M/F) (H/F) - Bank Julius Baer Europe S.A.
Metz, Grand Est 57000
Julius Baer is the leading Swiss private banking group with a focus on servicing and advising sophisticated private clients and a premium brand in global wealth management. That is why a comprehensive range of services and first-class service quality are essential – as are the committed teams that provide them.
The Luxembourg BJBE IT Department primary functions are to ensure everyday applications availability during business hours, provide production support and development of new services. The IT is not only there to support the Business, but to work hand in hand with Business teams to make sure a high quality service is delivered to the customers of the Bank. We are currently looking for a
Siron Application Engineer - IT Service Owner (M/F) 
Job based in luxembourg

YOUR CHALLENGE
In this challenging role your main tasks will be:
Provide input to product feature enhancements and process improvements

Working with other Engineers from various departments to resolve problems that arise during and after implementation

Provide application user training

Participation in Seminars, Meetings and training sessions to stay apprised of new developments

Responsible to provide the needed financial analysis and reporting to both, the IT providers as well to their clients

Coordination activities cross-border due to involvement of stakeholders from several hubs

Responsible to provide 2nd and 3rd level support (e.g. Incident & Problem Management) for the IT Service and for the local application instances (if any)

Identify, monitor, manage, report and escalate IT related risks which includes the identification of information system related threats to defined business assets

Provide Go / No Go recommendation for IT Service Changes (Deployment) from IT Service Operation Point of view based on User Acceptance Test, gatekeeper for any change in the IT Service

Coordinate with stakeholder (external and internal)

Support project teams in the role of a subject matter expert for the FICO TONBELLER Compliance Solution Siron

Define requirements and ensure compatibility with components

Create documentation and guidance

Define operational procedure and handover in Run-the-Bank mode
REQUIREMENTS
Education BSc/BA in Computer Science, Engineering or related field

Experience in Siron implementation projects with self-contained implementation in all affected areas in MESI environment including several modules

Strong technical skills to be able to serve as subject matter expert, especially in:

Configuration and parametrization

Business scenarios, workflows

Modules: SironAML, SironKYC, SironRCC

Databases: Oracle and/or SQL-Server set-up, list loads, etc.

Creation and definition of IT metrics and development of key performance indicators, criteria and critical success factors for IT investments

Good knowledge of the core banking system T24

Good understanding of SOAP web service technology's

Controlling-, budgeting-, reporting-, risk management-, planning- and overall organizational support and administration activities

Ability to work in a dynamic and multi-cultural environment

Ability to handle and perform in stressful situations and stay calm under pressure

Understanding of IT-/business processes in the area of technical expertise

Strong communication, interpersonal and organizational skills

Problem-solving aptitude

Analytical mind-set and ability to understand business needs from a IT perspective

Excellent English language skills, any other language will be considered as an advantage
INTERESTED ?
If you are interested in this position, send your resume by clicking the Apply button below.